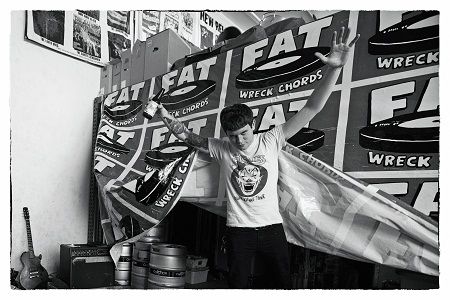 Oha, da bin ich ja mal gespannt, was aus den Night Birds wird. Die haben jüngst bei Fat Wreck Chords unterschrieben und werden wahrscheinlich im nächsten Jahr ihre 3. LP auf dem bekannten Label rausbringen. Ergibt das Sinn? Oder anders gefragt, welche Band hat ihre musikalische Qualität gehalten oder erhöhen können durch einen Wechsel auf Fat Wreck? Ach, ich bin immer so negativ.
Die Vorab-Single zu ihrer letzten LP war ja super und ist aus was für welchen Gründen auch immer ja auch schon da erschienen. Also freu ich mich dann einfach, dass die Jungs aus New Jersey jetzt auch ein paar Dollar mehr sehen für ihre verkauften Sachen. Sänger Brian freut sich auch schon.
We are excited to announce we are in the early stages of a writing a new album for Fat Wreck Chords to be released some time in 2015. It was a soul crushing, stir crazy winter and we're really looking forward to getting that grossness out and onto a slab of wax for your listening pleasure. Prepare for what is bound to be next year's feel bad album of the year.
Hier im übrigen schon mal ein flott zusammengeschustertes Medley ihrer neuen Songs auf Fat Mike's Goldgrube.