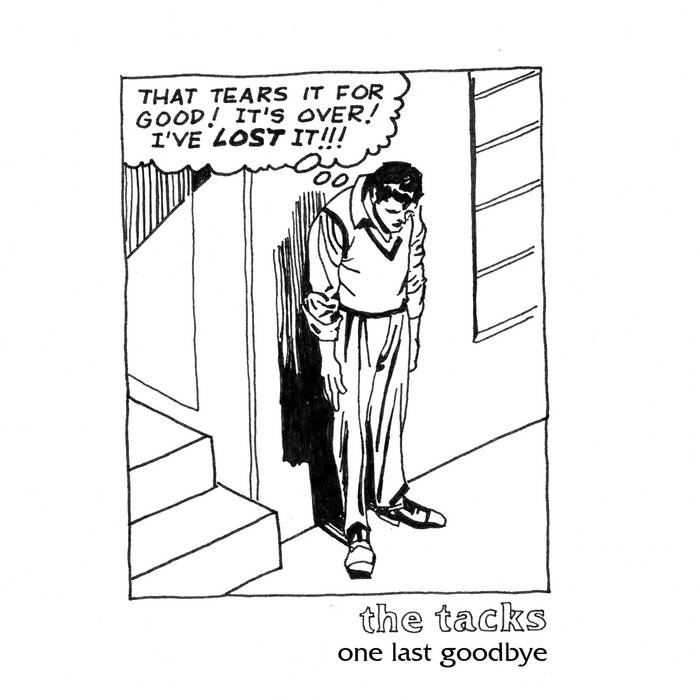 Was ist das denn? The Tacks aus Christchurch bringen mit ihrer ersten Single einen recht widersprüchlichen Song auf die Tanzfläche, der irgendwie ein bisschen zwischen Goth- und Pop-Punk hin und her hüpft.
Mal klingt es ein bisschen nach The Smiths, Grave Pleasures oder Replacements und dann wieder nach Sugar Stems oder ähnlich poppigen Zeugs. Und das innerhalb von nicht mal 90 Sekunden.
Das könnte auf jeden Fall spannend werden, was sich da entwickelt, denn schlecht ist das hier nicht, aber leider erst einmal nur ein Song. Na, mal abwarten.
Hier spielen im übrigen Leute von Nervous Jerk mit und wenn das aus Ganze aus Island oder Norwegen oder Alaska käme, könnte man eventuell Artwork, den Titel und Text einer adoleszenten Depression zuschreiben. Aber aus dem sonnigen Neuseeland? Wasn da los?
Jungs, wenn ihr es schon nicht hinbekommt, ein sonniges Gemüt zu bewahren, wie sollen wir das dann hier schaffen? Was? Klimawandel? Ach so. Hm.
Erscheint bei Dust Up!. Heute.