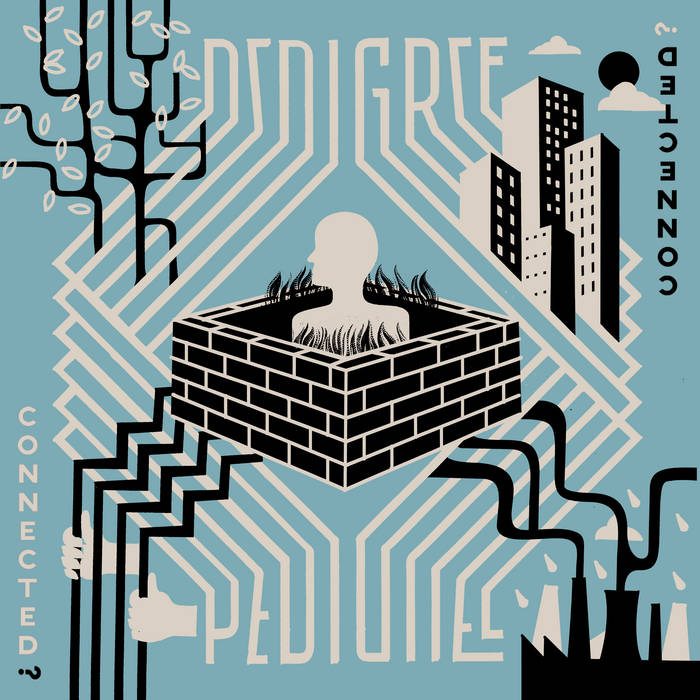 Waren Pedigree Pal nicht die Leute, die sich dieses Klärschlamm-als-Fleisch haben patentieren lassen?
Also für Hunde wohlgemerkt. Das ist natürlich ein Skandal. Nicht.
Ich glaub, ich hab sowas mal bei einem Spaziergang durch den Wald aufgeschnappt. Also echt mal, Hundebesitzer reden noch stumpfsinnigeren Quatsch, wenn sie zusammenkommen, als junge Eltern. Naja, immerhin muss man die Tölen nicht direkt nach der Geburt zum Welpengarten anmelden.
OK, hier geht es jetzt ja auch eigentlich nicht um formschöne Kackpresswurst, sondern um die feine und doch noisige Post Punk Rock Scheibe von den fidelen Belgiern aus Tournai. Tolle Musik. Tolle Platte.
Tolle Analogie zu dem Namen der Band:
The Pedigree is a concept invented by man to make everyone believe that dogs should be judged by how they look instead of how well they can do things. In order to still look a certain way they will make dogs fuck their whole family and then you get really stupid dogs. Pedigree is multiple dogs from the same musical scene fucking each other for so long that you get this big stupid deformed beast.
Ist schon vor ein paar Tagen erschienen. Auf 6 Labels, wenn ich das richtig sehe. Für jedes Label ein Lied, naja fast. Cool.