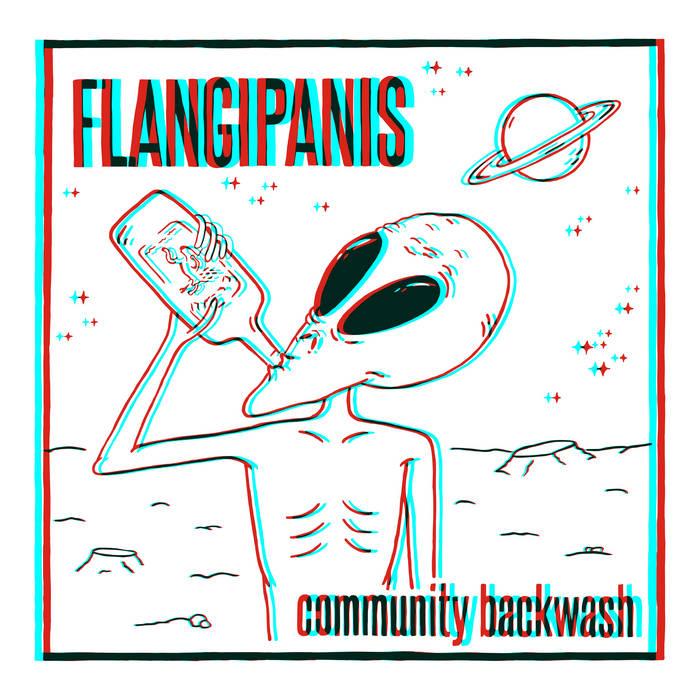 Hm, ziemlich infantiler Quatsch, aber auch ein sehr guter Song mit "Ballad of Chad and Becky" kommen auf der neuen 7″ von Flangipanis zusammen. Insgesamt 10 Minuten lang feiern die verrückten Australier aus Brisbane eine 90er Jahre Revival Punk Rock Party, die auf jeden Fall Spaß macht.
Also, wenn man mit feiert.
Dazu erinnert mich der Gesang stellenweise an die alten Bambix Platten, und ich mochte die Band vor 20 Jahren mal. Community Backwash ist bereits die 7. Veröffentlichung der Band, die seit 8 Jahren diesen Quatsch macht. Alles DIY, das muss man ja auch mal lobend erwähnen. Also bitte:
Ihr könnt die 7″ Single auf deren Seite vorbestellen, die erscheint Mitte Oktober, aber ich glaub, das Porto aus Australien ist auch so ein Arsch. Naja, dann eben digitale Party. Prost – schönes Wochenende.