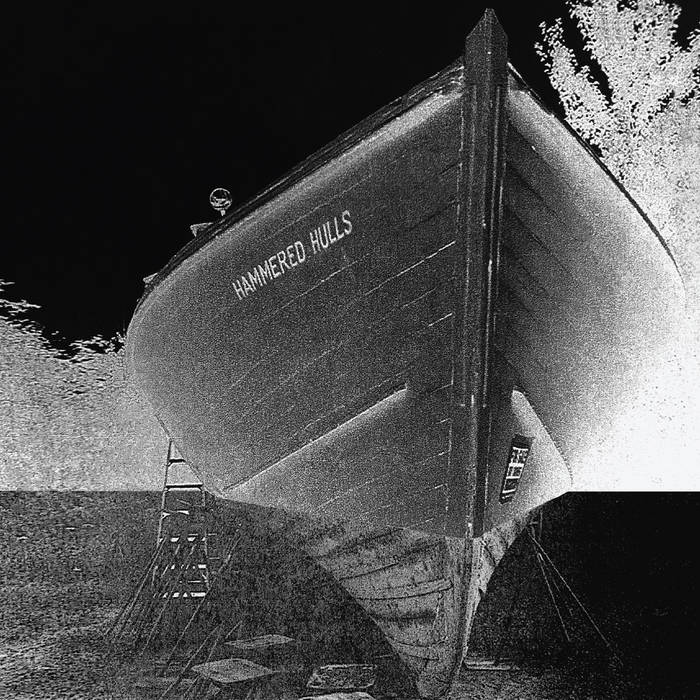 Ignition, Warmers, Ted Leo & the Pharmacists, Faith, Autoclave, Open City, Chain and the Gang, Untouchables, Ex Hex, uva. in Gestalt von Alec MacKaye, Mary Timony, Chris Wilson und Mark Cisneros.
"Rumpelstilzchen tanzt jetzt mit neuem Namen durch die Indie Charts und versteckt sich da." Hier wird nichts falsch gemacht, was allerdings noch lange nicht heißt, dass Hammered Hulls alles richtig gemacht haben. Ein bisschen 08/15 Standard-Geplänkel, das meiner Meinung nach den typischen DC-Sound ein wenig vermissen lässt. Rockt ein bisschen, aber reicht nicht für ein Hurra.
Das klingt jetzt furchtbar negativ, aber wenn man sich das Potenzial und die Geschichte der Bandmitglieder so ansieht, kann man durchaus ein bisschen mehr erwarten. Nein? Vielleicht einfach zu alt?
Fun Fact: Nicht Ian, sondern Alec MacKaye zierte damals das ikonische Cover der Filler Single, das dann auch für die Compilation benutzt wurde.
Der Song ist die A-Seite der kommenden Single auf Dischord Records. Ich mag Alec am Mikro und Chris am Schlagzeug grundsätzlich sehr gerne.