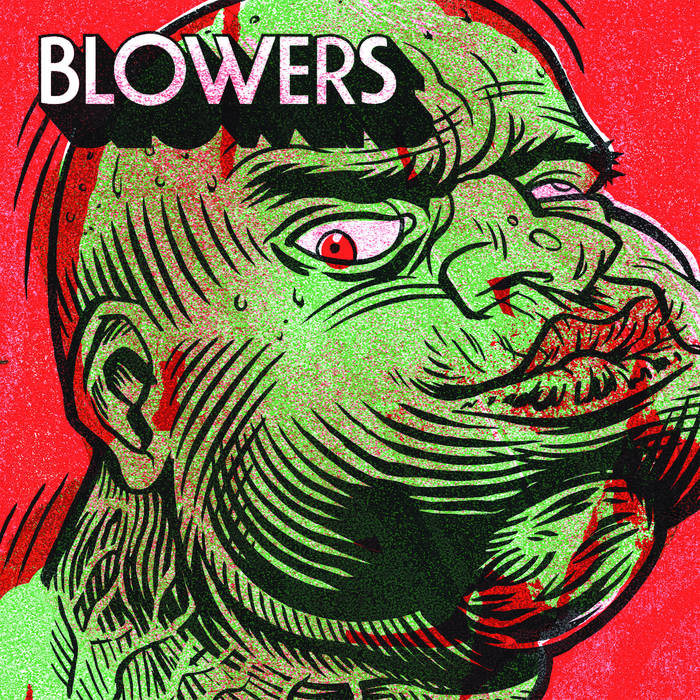 Oha. Da kommt aber eine richtig dicke Garage Punk Rock Rakete aus Melbourne angeschossen.
Vielleicht ist das Ding ob der 4-Spur Aufnahme ein bisschen schwach auf der Brust, aber dafür verstecken sich auf der 12″ mehr Ohrwürmer hinter dem Krach als Greg Cartwright je geschrieben hat – und ich liebe den Typen.
Auf dem selbstbetitelten Album pusten die vier Blowers einfach mal die Melodien und den Punk von The Reds zu der Lockerheit und dem Songwriting von Kool & The Gang Bangers in den Gehörgang und spritzen dann noch eine Prise Best Of The Reatards in die Venen. Frisch mit einer Überdosis Rock n' Roll versorgt kann man so zu den Songs ganz prima die Wäsche machen oder die Katze anzünden oder eine Bombe auf Deutschland werfen.
Ich will nur noch diese Platte hören, egal was ich mach. Sehr laut, sehr roh und lofi, sehr gut.
Das Debüt Album ist vor ein paar Tagen in Australien bei Spooky Records und in Portugal bei Chaputa Records erschienen.
Apropos Greg Cartwright. Die Reigning Sounds bringen auch gerade ein neues Album heraus, das wird auch prima.